Working in the gym, especially with beginners, very often I get asked: "How soon will I lose weight if I start working out?". They get surprised to hear that first of all workout is making your body healthy and beautiful, only then maybe also slimmer. Viewing dozens of pins with fancy promises to lose several pounds in just one workout, you might think that it is really possible.
However, it has nothing to do with real life. There are several fundamental reasons why workout might not result in weight loss. Let's explore here the main reasons why you might not be losing weight and how it is linked to the workout.
Unhealthy Diet
The most important part of weight loss is diet. The deficit of calories is the cornerstone of weight loss. The workout just makes you lose more calories and create a deficit. On average, you spend about 300-600 calories per workout. Let me remind you that one pound of fat is equivalent to 3500 calories, which is roughly 7-10 intense workouts. Sounds challenging, isn't it?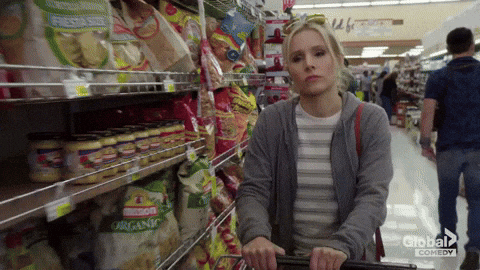 For many people, workout is a way of compensating overeating. Basically, the more you move the less you have to restrict yourself in food. "I will force you to work hard", – says personal trainer in the gym, – "so that you can afford another doughnut in the evening".
Unfortunately, workout alone might not have a significant and long-lasting effect on weight loss. But if it is combined with a healthy diet, your pounds will be gone forever. Remember, it's not about what you eat, but when, how, and in what quantities!
High Expectations
In fact, it's quite difficult to create a calorie deficit with workout only.
Using "Weighloss planner", which gives a more realistic estimate of potential weight loss rather than "3500 rule", a mathematician and weight-loss researcher Kevin Hall created a model which demonstrates that regular training hardly ever causes significant weight loss.
If a 180-pound man will run intensely for an hour 4 times a week and keep consuming the same amount of calories as usual, in 30 days he will lose about 4 pounds. But if he will eat more and rest more to recover after running, he will lose even less.
So people with extra weight and obesity, trying to lose dozens of pounds will need an incredible amount of time, willpower, and efforts if they try to do it just by working out.
Incorrect Interpretation of the Results
We are used to assessing our body shape by the number on the scale. It's totally wrong. When you get into sports, your body transforms: muscles are growing and fat is disappearing. Meanwhile, the number on the scale may disappoint you although your body will change for the best. By the way, your weight might even increase while you will look much better.
Make a habit of measuring your parameters (waist, hips and hands) every couple of weeks, instead of weighing every day. You will see how well your body responds to the workout.
Irregular Training
Wondering, how to lose weight in the right way? Workout regularly and don't skip! If you do it right, your body will quickly get used to workout, and in a week or two, you will start noticing the first results. But if you skip workouts and repeatedly change the level of intensity, your body will not be able to catch up and get set to lose weight. Besides, you will never learn to exercise correctly if you frequently change the type of workout.
Low-Intensity Workout
Perhaps, you have chosen a rather light workout or you just don't workout hard enough. It might be that you have chosen a type of workout that doesn't burn many calories. If you are getting tortured in the gym it will have a negative impact on your health and result in burnout.
Certainly, you will get off the pace and take a couple of days off to recover. If you have difficulties in choosing the right level of intensity, ask a fitness trainer.
Extreme Calorie Deficit
Common sense tells you: the less you eat, the more weight you lose. So you cut the number of calories and wait to see the "six-pack" coming out of the layer of fat. But a strict diet might cause breakdowns even to someone with very strong willpower.
Instead of moving slowly and steadily towards your goal, you force your body to starve. It doesn't get enough energy to run even the basic processes like heartbeat, digestion, blinking, metabolism. But the body knows how to protect itself. I think many of you have heard about slowed metabolism, haven't you?
The body gets used to overwhelming workouts and poor eating habits and starts to save energy for other purposes. This is where the fatigue, lack of energy and loss of motivation comes from.
Hormonal Imbalance
People confuse overeating with hormonal imbalance so often that this problem is no longer taken seriously in the fitness industry. Yet some women can really face this problem. If you maintain a calorie deficit, strictly control your portion size, but your weight remains the same or increases, most likely, you have a hormonal imbalance.
Visit a doctor as early as possible. Hormonal imbalance can have much more serious consequences than weight loss. Your health should be your number one priority.
The Bottom Line
That's all. High expectations are the main cause of all disappointments. Remember that training is just a supplement to the diet. You can't just start training and lose weight. This is theoretically possible, but in practice, it takes too much time. In other cases, it is enough to change the approach to training and the result will not be long in coming!